Comprehensive news monitoring across your business with LexisNexis Newsdesk
LexisNexis Newsdesk aggregates premium licensed and open web content to bring you the latest news and current awareness for curation and distribution. It's the only premium and online news monitoring service you need for tracking information about your clients, sectors and competitors.

Find the news you want quickly
Find relevant news articles across an unmatched global content collection of 20,000+ premium licensed sources. Create personalised searches and alerts to track topics of interest in near-real-time.

Stay in the know
LexisNexis Newsdesk provides current awareness searches with more than 2,500 new links added every minute, making it easy to spot and respond to breaking news and emerging trends.

Share current awareness where it's needed most
Easily share copyright-compliant news and current awareness with colleagues using customisable distribution tools such as email newsletters and RSS feeds.
Your trusted source of business intelligence
Support business development by researching new clients and increasing your knowledge about the sectors you operate in, and the competitors you're up against.

Monitor trends, identify insights
Use LexisNexis Newsdesk's sophisticated built-in analytics for reputation monitoring, sentiment analysis, share of voice tracking, geo-coverage mapping, custom analysis and more.

Visualise the data
Turn complex data into easy-to-digest charts and graphs and integrate them with company portals, intranets and CRM systems to provide actionable insights and enhance collaboration.
LexisNexis Newsdesk: the right news at the right time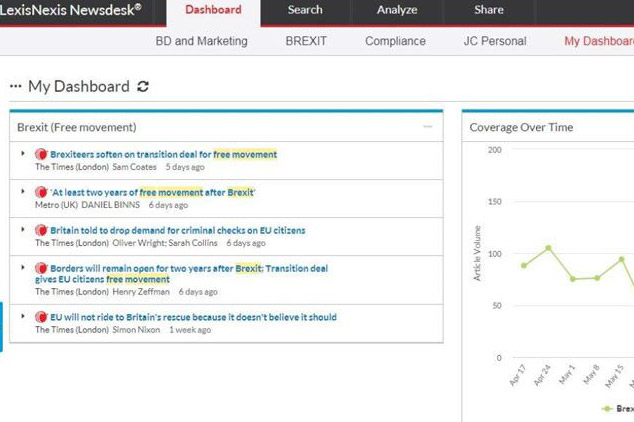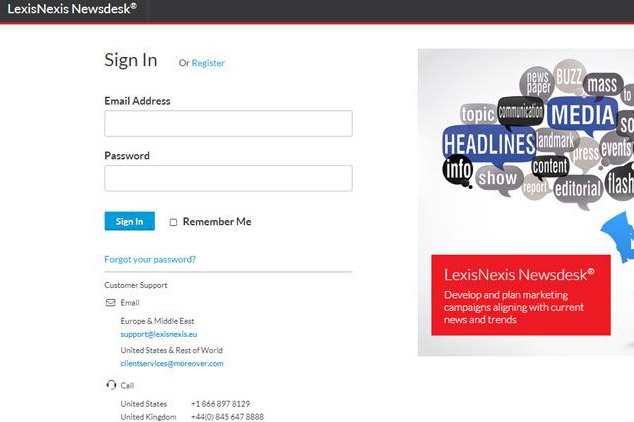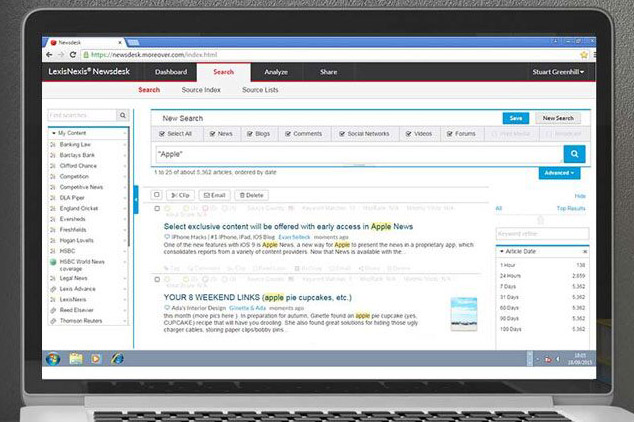 Unmatched content for user curation
Extensive information sources provide comprehensive content for in-house curation and distribution.
20,000+ premium news sources
* Newspapers, broadcast news, legal updates, websites; plus social media, blogs and other forums
"We have found LexisNexis Newsdesk a valuable resource that delivers timely and actionable information. The tool provides our business development and client service teams greater insight and alerts us to breaking news stories and emerging trends in the sectors where we operate."
Request a demo for LexisNexis Newsdesk
* denotes a required field