New Law Journal: authoritative commentary on civil litigation
New Law Journal provides you with considered commentary on professional practice in civil litigation, alternative dispute resolution (ADR), litigation trends, costs budgeting, case management & the implications & challenges of a post Brexit legal world. Armed with expert opinion, you'll be able to advise clients more accurately, better prepare your cases, and stay ahead of the competition.
Add value with expert opinion
New Law Journal's contributors are senior specialists in areas such as litigation and dispute resolution. So you can be confident that what you're reading adds value to your working practices.
Navigate a dynamic, challenging legal landscape
New Law Journal helps practitioners, clients, consumers and suppliers navigate and understand an ever-changing and challenging civil justice and post-Brexit legal landscape.
Stay up to date with civil litigation
When facing mounting legal costs, clients want to know there's a good chance of positive outcomes. Rely on New Law Journal for expert commentary on the latest changes and cases

Online access to updates and a searchable archive
In addition to weekly journal deliveries, subscribers benefit from regular online updates, e-newsletters, and online access to our searchable archive of New Law Journal news and articles.
New Law Journal: making sense of change in challenging times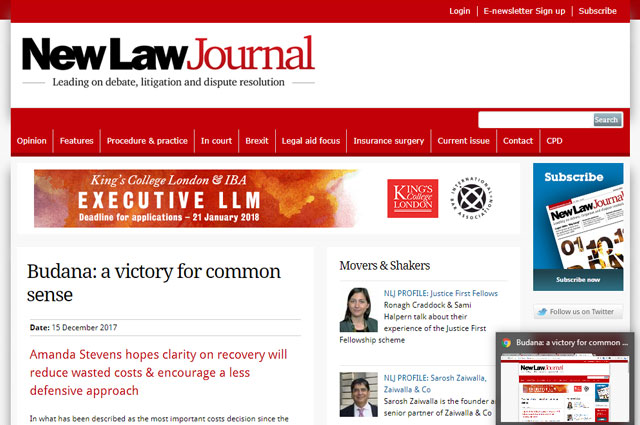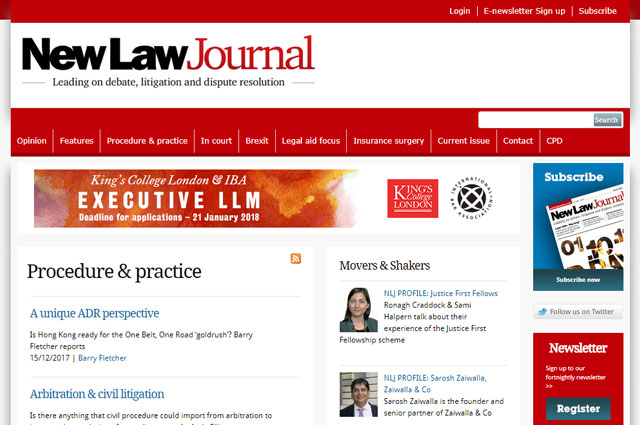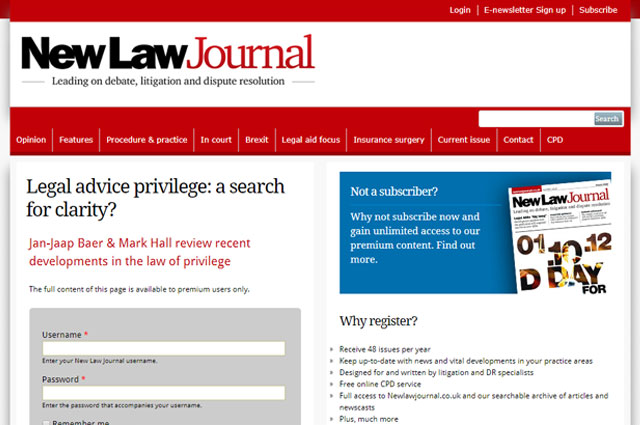 Get 100% of your CPD points
Our free online competency-based service lets you obtain up to 100% of your CPD points.
Find out more
Get a quote for New Law Journal
* denotes a required field