Andrew Hubbard, Editor-in-Chief of Taxation magazine, gives his reaction to the Tax Day announcements published on March 23.
To a fiscal nerd like me every day is of course a tax day. But I must confess to a frisson of delight when the Chancellor announced that 23 March would be - note the capital letters - Tax Day. What would it bring? Would it be a mere palate cleanser after the heavy meal of the Budget, or would it in fact be the main course, with the Budget turning out to have been a mere hors d'oeuvres? I got up extra early to savour the full day – only to find that the documents weren't to be published until 1pm. Still, I suppose that half a Tax Day is better than none at all.
For the non-nerds - i.e. normal people - what does Tax Day actually signify? We knew that it was not going to bring announcements of immediate changes to the tax system - its purpose was to set out some of the key stages in the Government's long-term strategy for the tax system. Viewed in that light there were certainly a number of announcements which will have an impact beyond the narrow world of the tax specialist.
Chief among these was probably "the call for evidence" to support the Government's plans for the modernisation of the administration of the tax system. This sounds as dry as dust but in fact is vitally important, because it deals with the whole way in which individuals and businesses report their income and when they pay tax on it.
At this stage there are few firm proposals, but it is clear that the direction of travel is for more frequent reporting and, especially, payment of liabilities. We have been here before, of course, with George Osborne's 2015 announcement of the "death of the tax return". Although some limited progress was made with that proposal, the reality is that not a huge amount has so far changed for most taxpayers. What is envisaged here goes much further, by requiring not only regular reporting to HMRC but also payments of tax almost in real time, so that the self-employed will pay on profits much closer to the time that they are earned. From a purely logical point of view this makes a lot of sense: I could never see the point of quarterly reporting under making tax digital if the information was not actually being used for anything. Logic is one thing – making it work in practice will be quite another. If these proposals are to be successful, there will need to be a long and very transparent consultation period in order that we end up with a system which is workable for everybody and makes sense for taxpayers as much as it does for HMRC.
As might be expected a large part of what has been released today is about clamping down on avoidance and evasion. You might think that after so many recent changes HMRC now has all the weapons it needs in its armoury, but some further changes are proposed. It is notable that many of these are directed against those who continue to promote tax avoidance schemes rather than those who use them. There will always be a demand from a small section of the taxpaying population for ways to avoid paying tax: cutting off the supply is probably a more effective way of going about things than trying to persuade people that they should not go anywhere near tax avoidance.
Those dealing with trusts will find much of interest in the details of the consultation response on that subject, though it is notable that there is not to be an overarching reform of trust taxation – something that will bring a sigh of relief to trust practitioners, who have had to deal with almost constant changes in the tax trust regime over the last decade or so.
Similarly, those dealing with large corporates will want to read the proposals about transfer pricing documentation and, especially, the revised proposals about notification to HMRC where there is uncertainty about the proper tax treatment of certain items. The original proposals were seen as hugely difficult to operate in practice and it is notable that some elements have been watered down in this latest document, although the principle of reporting has not gone away.
VAT practitioners will want to study what the Government has to say about a number of notoriously difficult areas of VAT, including partial exemption, land and property, VAT grouping and the rules for local authorities, although they might be disappointed to find that some of the details have not been published yet.
As ever, what is not announced can be as important as what has been announced. Unless I have missed it (and the material was all published in a fairly random order so it has been difficult to keep track) there is nothing on two areas we were expecting announcements – capital gains tax and the balance between the tax treatment of employees and the self-employed. I doubt that those have gone away as issues – perhaps the Chancellor is waiting for another day to give us even more excitement.
So, was the UK's first Tax Day as exciting as we (OK, I) hoped that it would be? Probably not. There is no doubt that there is a lot in the various announcements that will need to be worked through and that over time we will see some really significant changes to the tax system. But there were no blockbuster announcements which caused my jaw to drop. Perhaps that was the whole point of having a Tax Day. The Budget is the day for headlines. Today was a day for careful signposting of how the tax system will evolve over the next few years. I applaud this. We have seen far too many cases of ill-thought-out tax changes which have on close examination been shown to be flawed and unworkable, or which have to be amended year on year in order to get them into a reasonable state. Far better to do things gradually and get the details right before new laws come into force.
Now I must pop out to the shops and see if there are any Happy Tax Day cards left to send to my family and friends. I don't suppose that there was a last-minute panic.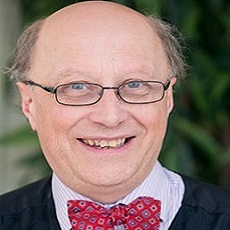 Andrew Hubbard
Editor-in-Chief of Taxation Magazine
Andrew started his tax career in the Inland Revenue and then moved into private practice. He has been a partner in a number of firms; BDO Stoy Hayward, Tenon but most recently RSM and now spends his time as a writer, editor and lecturer. Andrew is a former president of both the CIOT and the ATT and was Taxation Awards 2006 winner of Tax Writer of the Year.
Sign up to a free trial to TolleyGuidance to access further in-depth commentary and practical guidance covering all the latest tax announcements.
Request a free trial to TolleyGuidance
* denotes a required field