Andrew Hubbard, Editor-in-Chief of Taxation magazine gives his reaction to the Budget announcement which took place on the 3rd of March 2021.
You might be forgiven for wondering whether there is any point in listening to the Budget. These days, to an extent which would have been inconceivable when I started my career in tax, so much of the Budget is briefed in advance. So this morning we already knew – or had a good idea of - the main outline of the announcements. The furlough scheme would be further extended to the end of September, as would the VAT reduction for the leisure industry; corporation tax would rise and income tax rates and allowances would be frozen. Furthermore, we also knew that Rishi Sunak would be holding back some key tax announcements until the so-called "Tax Day" on 23 March. The temptation not to bother listening and to go out for lunch would have been overwhelming – but of course with no sign of another Eat Out to Help Out scheme on the horizon there was no option but to tune into the speech.
Much of it followed what we already knew, but some useful details were fleshed out. The freeze on personal allowances will be introduced but not until next year so the increases for 2021/22 which have previously been announced will be continued. We now know that corporation tax rates will rise to 25% in April 2023, but there will be a small profits rate of 19% and then a tapered rate up to £250,000 of profits. This is a complete policy reversal, given that the small profits rate which previously existed was abolished in 2015.
We also know that the newly self-employed will qualify for future coronavirus support grants, provided they had filed last year's tax return by midnight yesterday. That is a more generous cut off point than might have been expected and will be extremely welcome to those who have previously fallen outside the safety net. Future grants will however be reduced for those who have not suffered major reductions in turnover – this does deal with an anomaly in the previous system where those businesses which had not been significantly affected by the virus could still obtain grants.
People buying and selling houses can now also be certain of the SDLT position for a further three months. That will come as a huge relief to those currently trying to purchase a property but of course might lead to a similar bottleneck when the relief finally comes to an end, though the Chancellor has anticipated this to some extent by tapering the move back to the full rate for a further three months.
We also have the unexpected introduction of a 12.5% interim rate of VAT for the hospitality industry for six months after the 5% rate comes to an end.
Budgets are also notable for what they do not include. The more radical ideas about capital gains tax reform which were suggested by the Office of Tax Simplification have not been proceeded with. Similarly, we didn't get anything about bringing the tax position of employees and the self-employed more into line. And despite what has become a ritual annual prediction, there was no reduction in the amount of tax relief available for pension contributions.
But of course, Chancellors like to pull rabbits out of the hat and we certainly had some new livestock activity today. The most notable was the "super-deduction". This will give tax relief at 130% on the cost of capital investment in equipment. Clearly this is an attractive prospect but it has to be said that the announcement of exactly how it would work was not a model of clarity and it may not be quite as generous as the speech may have suggested. Many businesses will also be pleased by the announcement of a three year carry back for losses – this should enable them to access tax paid in the pre-Covid period. And those businesses in the eight newly announced freeports will be able to access further enhanced capital allowances and potentially a saving in employers' National Insurance.
Not that long ago Budgets were seen as make or break events which set the economic and fiscal outlook for the year. Now we have a much more gradual process, with announcements, consultations and the publication of draft legislation being spread throughout the year. And over the last 12 months we have, of course, had many statements from the Chancellor while he tackled the enormous economic problems caused by the pandemic. Even when Coronavirus is a thing of the past it will take years for the economy to get fully back to its former strength. It would be unrealistic to expect one Budget to solve all of the problems but at least we can now start to see the path which the Government will be taking. The tax burden on all of us will inevitably rise over the long term but the Chancellor seems to have avoided any short sharp shocks to the system. There is no magic vaccine available to the Chancellor to make the economic problems go away: he has to rely on traditional methods of managing tax and borrowing. Here's hoping that the prescription he has written today will help us all on the path to fiscal good health.
For a full analysis of the Chancellor's proposals visit the Tolley Budget Hub.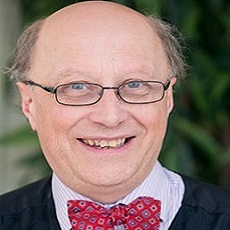 Andrew Hubbard
Editor-in-Chief of Taxation Magazine
Andrew started his tax career in the Inland Revenue and then moved into private practice. He has been a partner in a number of firms; BDO Stoy Hayward, Tenon but most recently RSM and now spends his time as a writer, editor and lecturer. Andrew is a former president of both the CIOT and the ATT and was Taxation Awards 2006 winner of Tax Writer of the Year.
Sign up to a free trial to TolleyGuidance to access further in-depth commentary and practical guidance covering all the latest tax changes from the 2021 Budget.
Request a free trial to TolleyGuidance
* denotes a required field