Andrew Hubbard, Editor-in-Chief of Taxation magazine gives his reaction to the Budget announcement which took place on the 11th of March 2020.
"Events, dear boy" was Harold Macmillan's response when asked to reveal his biggest challenge in politics. How true that is! Only a few weeks ago we were looking forward to Sajid Javid setting out a long-term post-Brexit economic vision, safe in the knowledge that the government was in complete control, with a majority which would give it unlimited room for manoeuvre. Who would have predicted that by Budget day the Chancellor would have been replaced, the country would be in the grip of a health crisis, the stock exchange would have recorded losses on a scale not seen since the global economic crisis of 2008, and that the government had already faced its first back-bench rebellion.
Budget preparation always goes close to the wire, but I imagine that this one was being feverishly rewritten right up to this morning to keep pace with events. So, what was Mr Sunak's response to this extraordinary turn of events? The package of measures to give support during the virus outbreak will make the headlines, and this is not the place to discuss the wider economic context, though I can't help noting how remarkable it is to see the huge boost which has been given to capital spending at such an uncertain time. Readers of this editorial will be more interested in the changes which have, and have not, been made to taxation.
Many advisers were watching out for what would happen to Entrepreneurs' relief. Rumours of its complete abolition turned out to be overstated. In spite of the Chancellor describing it as unfair, expensive and ineffective he decided to retain it, although with a reduction in the lifetime limit to £1m from the current £10m. Many more modest entrepreneurs will be breathing a sigh of relief.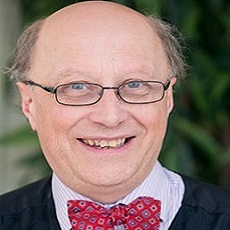 Andrew Hubbard
Editor-in-Chief of Taxation Magazine
Andrew started his tax career in the Inland Revenue and then moved into private practice. He has been a partner in a number of firms; BDO Stoy Hayward, Tenon but most recently RSM and now spends his time as a writer, editor and lecturer. Andrew is a former president of both the CIOT and the ATT and was Taxation Awards 2006 winner of Tax Writer of the Year.
Register to receive Tolley's
free Budget 2020 coverage
* denotes a required field