Andrew Hubbard, Editor-in-chief of Taxation magazine considers what tax policy announcements we might expect for Budget 2020.
A Chancellor's first budget is always something to look forward to, particularly one which comes after a General Election. Of course we were expecting Mr Javid to be presenting this but in a remarkable turn of events it is now Rishi Sunak who will be standing at the dispatch box. Given the circumstances of his appointment and the suggestion that The Treasury has lost some of its independence he will surely want to make his mark immediately with some eye-catching announcements. But he may also be playing the long game by setting out a broad vision for the future direction of tax policy, with much of the detail being filled in later after a series of consultations. After all he can reasonably be assured of a substantial period in office. I hope his speech will be more skewed towards the long-term, but I am sure that he won't be able to resist some immediate announcements to keep the headline writers happy.
In the pre-election period there was much talk of substantial tax cuts for the well off but that seems to have gone away and the latest rumours/leaks/briefings (call them what you will) are suggesting that the wealthy may be hit hard by the Budget with some sort of tax on high value homes and a further reduction in tax relief for pension contributions. At the other end of the spectrum the ambitious idea of increasing the threshold at which individuals start to pay National Insurance Contributions to £12,500 seems to have been watered down to a much more modest increase for next year.
Entrepreneurs' Relief
One area which I will be particularly looking out for is what the Chancellor does to Entrepreneurs' Relief, which gives a reduced rate of capital gains tax for most people selling their business. The relief has become extremely generous over the years and now applies to the first £10m of gains.  Many have suggested that the relief does not achieve any real objective and has become a tax give-away for the rich, but others passionately believe that business owners should get a substantial tax break for the risks that they have taken in building up a successful business.  A flavour of the debate can be seen in a feature we ran in Taxation Magazine recently  https://www.taxation.co.uk/Articles/plager-digital. The recent NAO has highlighted Entrepreneur's Relief on key areas where the cost of a relief has spiralled since its original introduction, with no discernible policy benefit. Indeed it quotes a study which suggests only 8% of claimants said that the availability of relief had influenced their decision making. My hunch is that the limit will be reduced gradually over the next 3-5 years with a consultation being launched to review the detailed rules.
Inheritance Tax
What will the Chancellor do about Inheritance Tax?  Of all the taxes this is the most unpopular, partly because of the perceived inequality in the way that it operates. A recent report by the Office of Tax Simplification pointed out that the effective tax rate goes down for the very largest estates because of the available of reliefs. Anybody who has struggled with IHT computations knows just how incredibly complicated the tax is and there have been many calls for a radical shake up, perhaps by abolishing some of the reliefs and reducing the overall rate. I can't see the Chancellor going as far as abolishing the tax altogether, but I can see him responding to some of the very real criticism of the way that IHT operates by consulting on the future shape of the tax.
Benefits in kind
Cars and fuel are always areas to look out for.  What will the Chancellor do in the Budget to help his target of ending the sale of petrol and diesel cars, and perhaps hybrids, as early as 2032?   Significant amounts are generated through the benefit in kind on company cars.  Electric cars attract a lower taxable benefit.  While this undoubtedly acts as an incentive for people to go electric the government will lose much needed revenue when everybody has switched. So what will the long-term plan for car benefits be?
Off-payroll working
One major change due to come into effect in April is the extension of the off-payroll working rules to include most large employers.  PAYE and NIC will have to operate on payment made to individuals working through personal service companies.   These changes have been controversial and there have been many calls for them to be delayed.  The former Chancellor announced that there would be a review of the proposals but his successor recently dampened speculation of fundamental reform by saying that HMRC will not be "heavy handed" in the first year of operation of the new rules.  That suggests to me that there will not be a delay or major changes but only tinkering round the edges and a softly-softly approach by HMRC in cases of accidental non-compliance.
These are just a few thoughts. There will be lots of other things to look out for: what will he do with Research and Development tax credits. Will he try to squeeze avoidance even further? What will he actually do about pensions tax relief? One thing I can be certain of: he won't stand up and say "our tax system is perfect and I propose no changes for the next 5 years".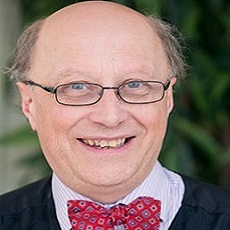 Andrew Hubbard
Editor-in-Chief of Taxation Magazine
Andrew started his tax career in the Inland Revenue and then moved into private practice. He has been a partner in a number of firms; BDO Stoy Hayward, Tenon but most recently RSM and now spends his time as a writer, editor and lecturer. Andrew is a former president of both the CIOT and the ATT and was Taxation Awards 2006 winner of Tax Writer of the Year.
Register to receive Tolley's
free Budget 2020 coverage
* denotes a required field