The pros and cons of running a specialist law firm
Specialist law firms are ones which offer legal services in a singular practice area. They cater towards getting results from a specific type of case or specialising in a specific industry.
Law firms are often set up by an individual or a small group of lawyers who decide to start their own business because of their skill, reputation and following in a certain area of law. Once set up, you'll reach a point where you'll have to decide whether to continue being niche or take on a wider array of work than you may have originally intended. You'll need to answer the age-old question of whether you'll stay truly specialist or become a more general practice offering an array of services.
Increasingly clients are looking less for a general practice firm and more for a law firm which has real expertise, often finding experience, better service and great results at a fraction of the price. This is underlined by the Bellwether Report 2014: Brave New World by LexisNexis, which identifies a 'new breed' of lawyers who are 'networked, innovative, often niche specialists who've set up their business to compete directly with major industry players'.
In the modern Internet age, potential clients are looking for someone who does specifically what they need and in a way that suits them. Combine this with turbulent economics, strict regulations and high overheads of running a traditional law firm, we are now seeing niche legal practices on the rise. Boutique law firms can offer individuals and businesses a high level of experience that may have previously been unaffordable for them.
More than 28% of all legal practices in England and Wales are run by sole practitioners or sole directors, many of whom are specialists in their chosen field. These practices, by specialising, often tend to be market leaders, attracting work on reputation and previous results.
Only working in a particular field of expertise can be seen as a risky business strategy, as there are many ways in which doing business can be made difficult.
In this article I summarise my experience of the pros and cons I've encountered from running a specialist law firm.
Pros:
Reputation & Following
Being a specialist often means that your firm carves out a reputation for being one of the best in your chosen field. Having a particular skill set may lead to your firm developing a great reputation and therefore people will be happy to recommend your practice to others.
Building a brand in a specific area is easier than trying to build a reputation across a plethora of services. This means that marketing and business development should be easier for you and a natural flow of leads should arise.
When you are an expert, every case you do will also enhance your knowledge and expertise in that area. This will help in converting potential clients and gives them the confidence that you are the right person or firm for the job. As you become the "go-to" firm for particular types of matters, that will also help you save on advertising and marketing costs. Having a consistent flow of leads, also means you can build a more reliable cashflow model.
Enhanced Fees
Being a boutique firm will mean that you can drive down your overheads unlike larger and more general practices. You can refine case management systems, workflows and processes leading to greater efficiencies. This means your can price yourself competitively compared to other firms but also because you are a specialist, this usually means you can command a higher rate than those without particular sector experience. A higher charge out rate and lower overheads means a better profit margin, which you can re-invest back into the practice or take out as remuneration.
Target Market & Competition
Marketing becomes more targeted in a specialist firm. You'll already know your ideal clients and will understand where and how to focus your efforts to bring in more work. Identifying the potential clients that might be interested in your services becomes much easier than with a general practice. Also, your marketing message becomes much clearer, as you'll know their reservations and questions as well as how to alleviate their concerns. You can tailor your marketing message accordingly, which will help in converting new clients.
Being a specialist usually means there are less competitors in your market and certainly less with your background of experience and unique offering. It can therefore be easier to explain why clients should choose you over your competitors.
Knowing who your competition is also has its advantages as you can keep an eye on them.
Often boutique firms can react quicker to opportunities in their market compared to larger firms which have set policies, red tape and differing partner views. This may mean you can seize opportunities which might become more political, the more areas of law your firm specialises in.
Growth & Recruitment
Being focussed your target sector may mean there are complimentary services to branch out into without diluting your brand. Having fewer competitors also means you may know potential candidates to recruit to help grow your business.
Training junior staff becomes easier because you already have a high level of expertise and knowledge which you can impart. Training up staff in just one field will be quicker than across multiple legal services and being niche will mean they too will have the ability to charge higher fees than in other areas of law.
Being a specialist can also open opportunities to speak at conferences and your opinion may be sought on industry related news. As the head of the firm, you'll be the one that potential clients want to speak to, and your experience will help convert clients for more junior members of the team. Also, training up junior staff in a niche often provides you with succession planning.
Cons:
Reputation and following
Often the firm is built upon the owner's reputation, experience and following. This means clients will often want you to do the work personally. This is difficult if you are looking to grow as a firm as you may have other management responsibilities in running the practice. Time is often limited and if more junior or less experienced staff do the work then depending on their experience your reputation could become diluted or worse, damaged. It takes a long time to carve out a great reputation, but it can take just one bad result or lack of service to damage that reputation.
Being a specialist means that you and your team need to be at the top of your game. High standards are time consuming and a significant amount of resource will be required to keep those standards tight.
It is usually a small world in your specialism which can also result in fierce competition as you'll often be seen as a threat to your competitors.
Enhanced Fees
Whilst you should be able to charge more for your experience, price is only one factor clients take into consideration when choosing a firm. Whilst competing on fees is not a wise strategy, price is a factor. Bigger firms can sustain lower fees to compete if they feel threatened as they may have diversified practices with more turnover and profit. Creating an offering based on service and results whilst keeping overheads low will help avoid a price war. Try not to lower your fees in order to compete, believe in the value you are offering and showcase why clients should choose you.
Market Forces
Being a specialist means there is often a narrow target market. This means you may only have certain ways in which to build your practice. You'll be heavily reliant on the market forces and the changing legal landscape. This creates some risk, as it's hard to diversify and protect your business.
Diversifying can dilute your brand and being a boutique firm usually means being small, therefore taking on whatever cases you can comfortably handle is good for cash flow. The more you take on outside your specialism the better your cashflow but the less specialist you really become.
Being reliant on a certain sector means being able to weather any storms from economic trends and market forces. Shifts in demand will be more of a worry, potentially effecting your cashflow model. If you are reliant on a handful of corporate clients and their businesses are affected, then that may have a knock-on effect to your business.
Often you won't have the marketing budgets to compete with some of your competitors and their marketing teams, which may mean you become dominated in terms of advertising and in digital marketing.
Growth and Recruitment
It's no secret that some businesses and individuals would prefer to instruct a larger, more traditional law firm. Their marketing can look slicker and clients may have seen them on the high street or TV, making them feel safer. Those clients you were never going to get in the first place, but it is a sector of the market you may miss out on.
Expansion is often difficult because there won't be many other experts out there and if there are, they will be few and far between, commanding a high value on the job market. This may mean you'll have to recruit more junior staff and train them up. This poses a flight risk and requires a heavy investment of your time in training.
Larger business clients often want a firm to have the capacity to handle volume work or a panel style one stop shop. This may exclude you from certain areas of work, but hopefully isn't the model you are looking at building.
Even though you may be a specialist, not every area of law is driven by expertise however great you are. There is a sector of work where clients do not see value in paying for high levels of expertise, such as simple areas of personal injury, conveyancing, transactional or unreserved work. It's often more contentious work, a distress purchase or where there is an element risk to the client, whether personal, circumstantial or financial where expertise will be valued.
There may also be no particular complimentary services to develop or you may not have the expertise in those areas. Being too niche may mean there is little work available to maintain the turnover you need.
If larger firms see your work as profitable and of interest, then they might decide to set up an in-house specialist team, as we have seen with large corporate firms moving back into white collar crime. There is a risk that staff may be poached by such high salaries and the city lights.
Conclusion
Whilst there are some serious considerations and risks involved in setting up a boutique and specialist firm, I believe there are far more benefits to be had. The results you can achieve for your clients and the quality of work you produce also makes for a happy work force.
There are also some simple ways to protect your firm from some of the cons of being a specialist.
By keeping your overheads low and prices competitive you can hopefully avoid any price wars. Leading with a service and results driven mentality should be your priority. You can also consider becoming a consultant of a larger firm at first to help attract clients who may only look to instruct big firms, helping your secure more clients.
By hiring consultants and outsourcing some areas of the business, you can free up your time to help train staff and take on more client work. By being hands on, you can help avoid staff being poached, by keeping politics to a minimum, offering perks, creating a work-life balance and really supporting your team.
Your model will be unique to your firm and as a small law firm owner you will find your own path which works for you. In my view, the negatives can be outweighed by finding complimentary services and putting a proper business strategy in place to avoid the common pitfalls mentioned above.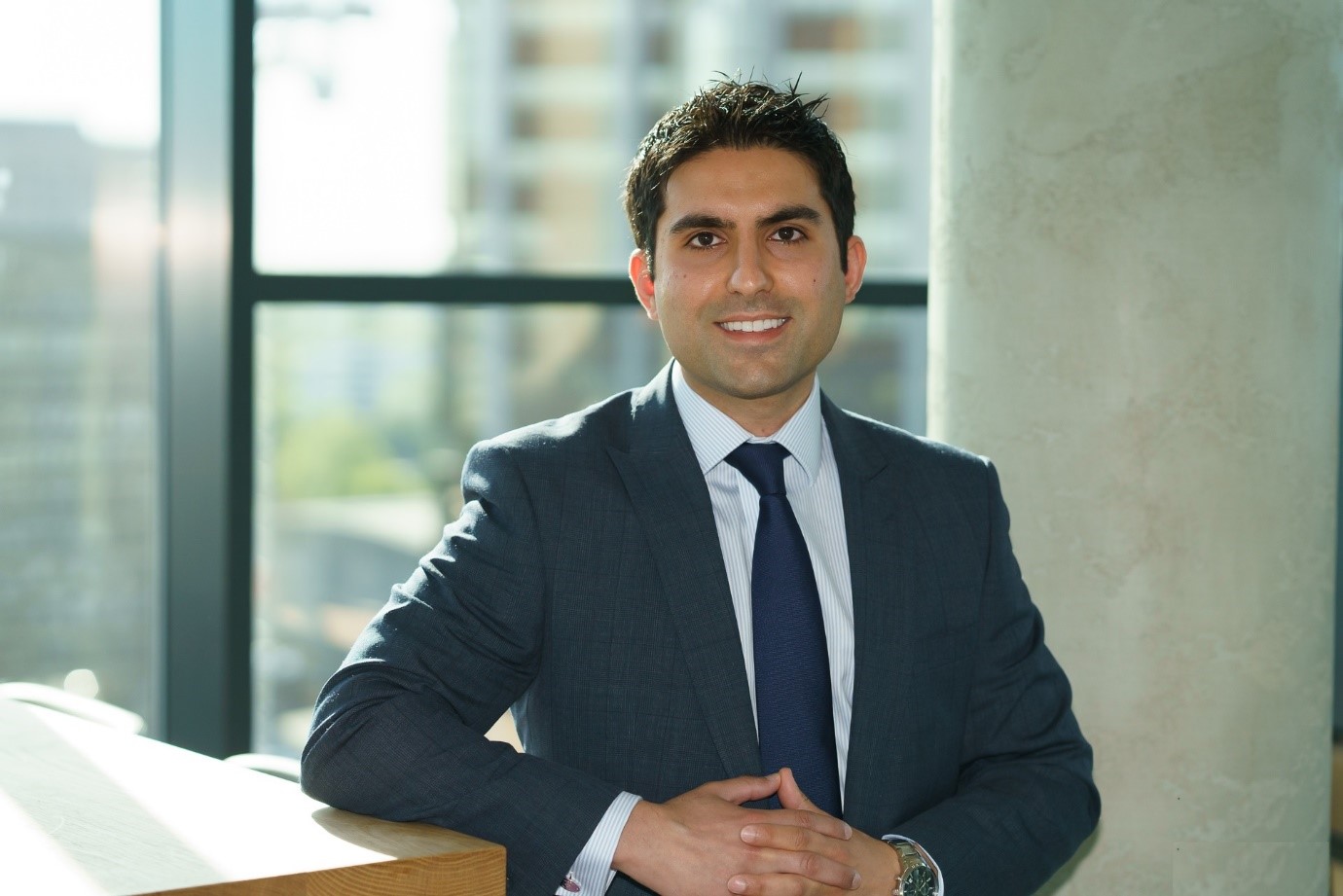 Manjinder Kang is the owner and Managing Director of Kang and Co Solicitors. Kang and Co is a law firm specialising in motoring offences, transport law, private criminal defence and regulatory cases.
Based in Birmingham, London and Milton Keynes, Kang and Co are known for providing the highest quality legal advice and expertise. The firm has a unique approach, in that all their lawyers are fully qualified Solicitors or Barristers, ensuring that our clients only ever receive the best advice and representation throughout their case from lawyers that are qualified and experienced within their area of expertise.
The firm has an excellent reputation for reaching the best outcomes for their clients and this drives a large following of professional and client recommendations. Manjinder also leads the firms marketing and business development, being at the forefront of digital and IT systems to provide efficiencies to clients.
https://kangandco.co.uk/our-people/manjinder/
View similar content to this