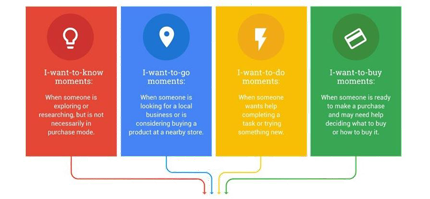 Google Ranking
Let's begin with Google and what its 10 essential SEO ranking factors are for your website:
A Secure and Accessible Website
Page Speed (Including Mobile Page Speed)
Mobile Friendliness
Domain Age, URL, and Authority
Optimised Content
Technical SEO
User Experience
Links
Social Signals
Real Business Information
I get asked the question all the time. How do SEO and social media blend? How does it work for optimisation, what's best practise? What content should I put out? Should I engage? How does the algorithm work?
According to Google, social media is not a direct SEO ranking factor. However, there is a plethora of research, statistics and evidence confirming that social signals such as shares, engagement and likes are related to your ranking.
Even though social media signals don't have a direct impact on search rankings, they affect your search engine optimisation efforts by…
Increasing online visibility and traffic to your website
Increasing online authority and brand recognition
Broadens content distribution and longer content lifespan (see image below)
Improves local SEO (oh, if you don't have Google My Business…you should).
What is Social Media SEO (or SMO …)?
Creating your social profile needs 100% input because search engines (let's focus on Google) favour profiles with complete information available. It creates a professional and best practise user experience (UX) for others in your network, so all the contact information across your social profiles should be exactly the same as they are on your website. This is where the NAP citations kick in. SEOs like me love an acronym. NAP is simply Name, Address and Phone. Google will crawl the platforms and see the relation, in turn matching the best and easiest answer to its searcher.
"Facebook and Twitter pages are treated like any other pages in our web index so if something occurs on Twitter, or occurs on Facebook and we're able to crawl it, then we can return that in our search results. But as far as doing special specific work to sort of say "you have this many followers on Twitter or this many likes on Facebook", to the best of my knowledge we don't currently have any signals like that in our web search ranking algorithms."
How can I help myself and my law firm…?
On average, the higher a website is in search results, the more of a social presence that website has. Fundamentally it's brand awareness.
So you will see from Matt Cutts' comment above, social media may not be a ranking factor for Google, but it can increase the volume the ranking factors that Google does consider.
Link building is key a for your website, because if lots of people share your content on social media, then it's likely more people will link to it, and links are a hugely important SEO ranking factor.
IMPORTANT:
Quality is more important than the quantity of links. Create links that look natural and add value to your audience. Don't be penalised by Google for over doing spammy techniques. Never buy links… just don't do it.
Try following these 5 social media optimisation tips for search engine best practise:
Optimise your social media profiles (branding and company name… NAP)
Optimise your social media content (use keywords)
Build links by making your shareable content (Give a testimonial… Start a blog… List your site in trustworthy directories… Write a good guest post…)
Use high resolution images (research which size is best for each platform).
Ask clients to give you a review for all your work done (Google pulls reviews from other social sites like Facebook).
How long does my content last?
Social Media – you'll see from the image "How Long Does Your Content Last" why time spent on writing great content needs to be strategic. Write your blogs with keywords in first sentence, headline hooks over all the platforms to grab the reader's attention – save anything you write (that you'd like to go back to, chunk up and re-use, in a Word document). Blog pages for legal firms are super important for your ranking as the website of a legal practice, in general, is static, so rolling and authoritative content, that adds value, educates, includes excellent and easy CTAs (Calls to Action) together with SEO back end format (with Meta Titles & Descriptions, Headings, Categories and Image Optimisation) will work wonders for your marketing goals.
Conclusion
In conclusion – it's back to content, engagement and link building. If you build your brand awareness through social media with fabulous content that engages, educates and entices to warrant others linking to your site, your ranking will reflect this. Be consistent in listing your business across the web – this is essential for local SEO. AND don't be too British about asking for reviews, the more you ask, the easier it becomes!
About the author
Elaine Pasini
Director
Pickled Ginger Marketing
Elaine is an experienced legal SEO marketer, specialising in researched, engaging and optimised content. Passionate about the power of content and social media for progressive legal firms and consultancies, she also trains how to optimise their web content: How To Write Blogs (for customers & Google). Having worked in law from an early age, Elaine loves to dovetail her knowledge of law, lawyers and consumers by researching and aiding strategy of each firm or department, for optimal content generation (for newsletters, blogs and social media profiles).