Deciding to set up on your own is really exciting and full of possibilities, but it can be daunting. Doing your research can help avoid it being a scary process. I really enjoy being a sole practitioner (an "SP") and have gradually built up my niche firm to be a small team of experts. For me it works being a specialist firm, dealing in Wills, Probate and Contentious Probate.
I get referrals by word of mouth, mainly from existing clients and financial advisors, rather than me spending huge amounts of cash on advertising – the huge initial outlay costs are not always required, though there are some expenses such as PI insurance that you will need. Running a Law Firm also has some handy guides on things to consider when setting up as a SP - https://runningalawfirm.net/handy-guides.
Also, there is a link to advice from PI insurer Miller Insurance and their useful guide for new startups. This guide shares my thoughts on what you need to consider and where to turn to for advice.
Sign Up
* Denotes a required field
Sign up to receive our latest news, insights and how-to-guides to help you run your independent law firm
How do I set-up?
For technical help on the forms to complete for the SRA, you should visit https://www.sra.org.uk/authorisation.
Compliance will be a big thing to consider (from setting up your client care letters to choosing your firm's COLP and COFA) and there is plenty of help out there. Your PI insurer may have some compliance tools and advice that you can access. LexisNexis also has a dedicated area for sole practitioners which provides helpful articles on compliance as well as running a small law firm. www.lexisnexis.co.uk/businessoflaw.
You will need 36 months of PQE (usually!), PI insurance and a viable business plan; hopefully this guide will help you get these and consider the key aspects for your new firm.
Where do I set up?
Your office could be at home or on the high street, but additional things that would be useful for you to investigate are:
Checking house deeds for restrictive covenants if you want to work from home,
Finding out how much your business rates would be, as these apply even if you work from home,
Finding out the cost of insurance (separate to PI insurance) that covers clients or employees visiting you (mine is about £150).
If you set up as a Sole Practitioner, you can receive the SOLO magazine from the Sole Practitioners Group (SPG). You can download it from SPG's website at https://www.spg.uk.com/magazine/soloback/.
1 Sole Trader ("Own Account"), LLP or Company?
After trading for a few years, I converted from sole trader to Limited Company, it made negligible difference to my PI cover costs (despite companies having to have the £3m insurance rather than £2m insurance). You will need to use specific Memorandum & Articles for them to be accepted by the SRA (so they state you are a solicitor, rather than someone who can sell fruit and veg or baked beans...). The Memorandum & Articles were on the SRA website in a leaflet called "Recognised bodies – companies" by the Professional Ethics team. Do get advice from a decent accountant. For tax reasons it was better for me to be set up as a sole trader for a few years initially, so I could then sell the goodwill to the company I was setting up. Depending on your situation, it may be different. See our free guide on Structural Integrity for more information.
2 Indemnity insurance is expensive.
It is valued as a percentage in relation to your estimated fees and in relation to the insurance market's perceived risk involved in your work-type. I have heard different arguments for whether to go for a nil excess or not.
"The team at Miller Insurance are very helpful and they understand the needs of SPs. Their guide for new start-ups is very good." Some insurers have exclusive deals with them, which are aimed at SPs and small firms. They are also very good when it comes to providing information on that all-important risk management. Visit www.miller-insurance.com or contact Richard Brown: richard.a.brown@miller-insurance.com, 020 7031 2487
You may also wish to try:
QPI (Claire Wills is very knowledgeable and helpful - 01604 712222) https://www.qpilegal.co.uk QPI also help with your business plan and have some forms that can assist.
Aon (they only deal with QBE & XL, with whom they have an exclusive agreement. You could try Kim Swestun solicitors@aon.co.uk, +44 (0)1268 578381).
Please let Claire, Kim & Richard know that I gave you their details – it's best when us sole practitioners work together to negotiate discounts!
If you start your practice and then finish it, there is a run-off insurance premium to pay (usually 2 or 3 times your annual premium). This could be a huge expense and has to be paid in one chunk, so is a very important consideration.
Insurers often require you to show them your headed notepaper and a business plan including an estimate of your turnover. The BBC website produced some handy information on preparing a business plan at https://www.bbc.co.uk/dna/h2g2/A877953 Mine was only one side of A4 and said I was going to be niche firm, specialising in Wills & Probate. It stated what kind of clients I was going to be dealing with and where I'd find them. Just a few bullet points under "Aims", "Clients", "Marketing" and, "Strengths". However, things now need to be a bit more detailed. Have a chat with Claire Wills at QPI (mentioned above), as she's very helpful on these things and has some forms to assist you!
Claire says "Your Business Plan and Cashflow are critical to obtaining terms from insurers. What needs demonstrating is that you have a viable risk managed business and have the requisite management skills to run the practice. Ill thought out plans and trying to start on your own without thinking through what and how you are going to achieve will not impress. Underwriters know solicitors understand the law but what they really want to see is new start-ups who know how to run a business."
Read More
3 Legal Accounting Software
I waited before buying legal software. I didn't have a client account at first, so just used Sage initially, but have moved over to software that helps ensure I am compliant with client account rules (the software my firm uses is called LawPro and is great, with very good support - https://www. lawprolegal.co.uk). You can get feedback from those already using different legal and accounting software, by looking at recent topics and raising question on forums such as LinkedIn for more thrival tips for independent lawyers, visit: www.lexisnexis.co.uk/businessoflaw
4 Code of Conduct Seminar
I recommend attending a Code of Conduct seminar, so you get to grip with the rules. You need to be "Qualified to Supervise and the requirements of the SRA are set out in rule 12 https://www.sra.org.uk/solicitors/handbook/introAuthPrac/practising/part3/rule12/content.page
You are required to have 12 hours of management CPD and the SRA require 36 months of post qualification experience as a Solicitor. There is the possibility of applying for a waiver, if you don't have that experience. The SRA guidance is set out at https://www.sra.org.uk/solicitors/
5 To help with the wording of your Terms & Conditions & Client Care letters, the Law Society produce a useful booklet "Your Clients - Your Business".
6 I have found that many clients like to check my details by having a look at my website. I have found it very beneficial to have a website and they do not have to be very complicated or expensive.
7 It may be that you do not require a Client Account.
If that is the case, you must apply to the SRA for a waiver.
8 Back-up.
You may not have given much thought to what happens to your firm if you fell under a bus, or if your computer blew up tomorrow. However, the important thing is protecting your clients and their information. Thinking right from the outset about protecting your clients is vital.
You will need:
Someone being able to access your client account monies (the SRA now like to see an additional trustworthy signatory on your client account – this does not seem particularly satisfactory, from a security point of view, but is important for Continuity, so client monies are not tied up to the client's detriment upon your death or incapacity).
Ensuring that your IT is backed-up, ideally not on a "cloud" that passes information outside the UK, but perhaps on a hard drive that you store at home or somewhere secure so that you could access it if your office burnt down tomorrow. I use Hosted Desktop UK - https://www.hosteddesktopuk.co.uk.
Not cheery stuff, but best to plan ahead so that a PC dying on you is a minor hiccup swiftly recovered from, rather than a huge headache.
Download the PDF version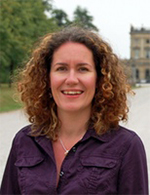 Karen Purdy set up Purdys Solicitors in 2003, as a niche private client firm. She is a sole principal and heads a team of specialist solicitors, advising on Trusts, Wills, Probate and Contentious Probate.
Karen graduated in Law from Trinity College, Cambridge and then studied at the College of Law in Guildford. Karen has practical and academic experience, having been a co-author of legal texts, presented seminars and is also a Member of the Society of Trust and Estate Practitioners (STEP).
Karen was a Committee Member and former Chairman of the Sole Practitioners Group (SPG).