What would happen to your files if the office was flooded?
What would happen to your firm if you died?
What would happen to your client account if you suddenly lost mental capacity?
Horrible questions, but ones you need to consider to demonstrate to the SRA that contingency plans are in place, and clients are protected. Having put things in place to help tackle difficult situations, will also help you sleep a little easier.
Sign Up
* Denotes a required field
Sign up to receive our latest news, insights and how-to-guides to help you run your independent law firm
1. Death
Depending on the size of your firm, you will want to check that this is dealt with in your Partnership Agreement or Memorandum and Articles. You may wish to put Keyman Insurance in place for dealing with this. As a Sole Practitioner, it is vital that your Will appoints a Special Executor. As well as the usual Executors and Trustees for dealing with the rest of your estate, you will need to appoint a practising solicitor to deal specifically with your firm. Encyclopedia of Forms and Precedents (EF&P) from LexisNexis has a very good Testamentary clause for this. I recommend that you contact a specialist solicitor, ideally one who is a member of the Society of Trust and Estate Practitioners (STEP), who will be able to assist you in drawing up a suitable Will.
2. Mental Incapacity
Rather than assuming you will be able to spot the symptoms of on-set of dementia and illness and put an attorney in place, you must have plans in place to deal with situations in advance. Often, in cases of accident or illness, if this happens suddenly people are unable to manage their financial and business affairs as they once could. As a result, it is essential to pre-plan. The Lasting Power of Attorney (LPA) for Property and Financial Affairs can be set up, so that you have one document for your personal assets and a separate one, appointing a practising solicitor, specifically for dealing with your firm. It might be practical for you to appoint two solicitors to act, jointly and severally. You need to register the LPA so that it can be used as soon as it is needed. If client monies can't be accessed because you have lost capacity and funds are tied up, leaving clients disadvantaged, the SRA may need to intervene.
Choosing your attorney:
As well as being a practising solicitor, your Attorney should have sufficient experience and time to manage your firm as well as retaining existing commitments. Review this regularly, to ensure they are still happy to act for you, perhaps agreeing a fee structure and guidelines in advance. You want to ensure that your chosen attorney will act if/when the time comes.
You also need to make sure that this is not an academic exercise - do your family, colleagues and attorney know about the LPA and where it is stored?
GUIDANCE ON WORDING: You may wish to set out in the Preferences and Instructions: "This Lasting Power of Attorney gives my Attorneys general authority to act on my behalf only in relation to my firm known as [name of firm]"
Read More
3. Additional Signatories at the Bank – Death and Mental Incapacity
You do not want clients to be disadvantaged - if something happens to cause your client account to be frozen, making client monies inaccessible, the SRA may intervene. It is recommended that you appoint a trusted person as a signatory to your bank accounts. For practical reasons, it may make sense to appoint the same practising solicitor who is your Executor and/or Attorney. It used to be that signatories were disclosed in Solicitors Accountants Reports and that giving another person access to client funds was viewed as an additional risk by insurers. This step is vital to Continuity planning.
4. What will happen next?
Your Executor or Attorney may need to wind up or sell the practice. There is advice on how to do this on the SRA website. The more guidance that you can provide to the solicitors acting for you as Executor and Attorney, the better. If you are a sole practitioner or a very small firm, giving details on who your accountant is, who your PI insurer is etc. would be useful.
5. Additional Signatories at the Bank – Death and Mental Incapacity
So, you've dealt with the big issues, but it's also good to plan ahead to try to pre-empt other issues from arising and prepare a back-up plan. If you're in a huge firm, you may need a complex plan, but for a smaller firm a simple plan, like keeping a back-up of electronic information in case your hard-drive dies, should be enough. Here's a sample plan that I've prepared, which I am happy for you to tailor for your own firm, if that helps. Comments and improvements are always welcome, so please let me know!
Continuity Plan for Office Manual
In the event of [Principal] (Principal Solicitor) dying

[Principal] has appointed two practising solicitors as his/her Special Executors in his/her Will.

([Replacement 1] and [Replacement 2] have both agreed to act and are updated annually on the structure of the firm and current issues.

The bank already has a copy of that document and the original is stored here at the office.

In the event of [Principal] becoming mentally incapable

[Principal] has also appointed ([Replacement 1] and [Replacement 2] as his/her attorneys in a registered Lasting Power of Attorney.

The bank already has a copy of that document and the original is stored here at the office.

In the event of [Principal] dying or becoming mentally incapable

[Replacement 1] is appointed as an additional signatory on the client and office bank accounts.

The signatory is already registered with the bank, so client payments should not be delayed.

In the event of the office being destroyed through fire, flood, civil unrest or criminal activity

Electronic files are all on [[UK Storage Server System]] (a UK-based storage system), so these are all backed-up and everyone will be able to access their emails, documents, diaries, the accounts package etc. remotely.

Some hard copies are in fire-proof cabinets, rather than normal cabinets, but even these are not water-proof. We are trying to ensure we also have scanned electronic copies, moving forward, rather than paper-copies.

For any original documents that are destroyed and where the electronic copy will not suffice, we do have office insurance.

Everyone uses the [UK Storage Server System] and that would be unaffected – staff would use their laptops or mobiles as usual.

The remote answering service would continue and divert calls to mobiles.

Alternative meeting rooms could be found for seeing clients.

Insurance details are held electronically.

In the event of damage via a computer virus.

Electronic files are all on [UK Storage Server System]. These are on a rolling back-up (every 2 hours), so any damaged files can be removed and the data all restored to a very recent position.

[UK Storage Server System] themselves have virus scans, malware protection and take rolling back-ups.

They have two server-centres with uninterrupted power supply in a bomb-proof facility.
Appointing a Special Executor / Practice Trustee
Clause for appointing a Special Executor - for in a Will after the appointment of the general Executors and Trustees
I APPOINT [names of solicitors 1 and 2] or if neither of them survive me or are not practising as solicitors at the date of my death then a Solicitor chosen by my executors at their absolute discretion to be the Special Executors of this my Will in relation to my practice [firm's name and address] or the firm or incorporated practice which at that date has succeeded to and carries on its practice (hereinafter called "my Practice Trustees") and I DECLARE that his appointment as Special Executor shall be limited to my Practice Estate as hereinafter defined

I GIVE to my Practice Trustees all the assets and liabilities of my Practice Estate as hereinafter defined on trust to sell my Practice as a going concern if that be possible upon such terms as they shall in their absolute discretion think proper whether by disposal of individual assets by sale or otherwise or the closure of the practice and the collecting in of outstanding fees and the realisation of work in progress and the payment of debts and liabilities of the Practice with power to postpone the sale or closure without any liability for loss as if they were beneficially entitled to my Practice and until sale or closure my Practice Trustee shall continue to carry on the Practice either from the Practice address or from their own home or offices for the benefit of my estate for so long as they considers it beneficial so to do

MY PRACTICE ESTATE comprises :

the goodwill furniture and equipment of the Practice

all unpaid fees book debts undertakings liens work in progress money standing to the credit of the Practice at any Bank or elsewhere and the benefit of all contracts relating to the Practice

any interest in the Practice premises unless the Practice is based at my home

any property of mine used wholly and exclusively in the Practice

all liabilities and debts in connection with the Practice at the date of my death

MY PRACTICE TRUSTEES shall hold my Practice Estate and the annual profits of my Practice after payment of all expenses and the net proceeds of any sale collection of fees or realisation of assets and work in progress as part of the residue of my estate and shall pay the same to my Trustees

MY PRACTICE TRUSTEES shall have power to purchase my Practice Estate provided that the purchase price shall be not less than the current market value at the date of the transfer and my Practice Trustees shall first obtain a valuation and report on the proposed transaction by a professional valuer (such valuation and report to be paid for by my Practice Trustees) and if the valuer does not advise against the transaction for any reason my Practice Trustees may proceed provided that the purchase price shall not be less than the amount of the valuation

MY PRACTICE TRUSTEES shall be entitled to charge and be paid all professional fees or other charges for any business or act done by him including acts which an executor or trustee could have done personally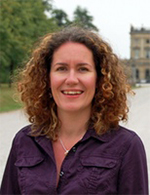 Karen Purdy set up Purdys Solicitors in 2003, as a niche private client firm. She is a sole principal and heads a team of specialist solicitors, advising on Trusts, Wills, Probate and Contentious Probate.
Karen graduated in Law from Trinity College, Cambridge and then studied at the College of Law in Guildford. Karen has practical and academic experience, having been a co-author of legal texts, presented seminars and is also a Member of the Society of Trust and Estate Practitioners (STEP).
Karen was a Committee Member and former Chairman of the Sole Practitioners Group (SPG).