The LexisNexis annual survey of legal teams looks at the growing trends in the in-house legal market.
We received responses from in-house lawyers at a number of universities throughout the UK. This helped us to get a measure of the unique challenges they're facing and their plans for the future.
Key findings for university in-house counsel:
66%

of teams are bogged down by routine work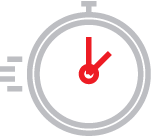 67%

of teams say time is a key barrier to digital transformation
82%

of teams are eager to adopt new technology
For the full survey results and our recommendations during these changing times, download the report.
Download the report →