Increase productivity and accuracy with Lexis Draft legal contract drafting software
Lexis Draft is a Microsoft Word toolbar that helps you to draft faster and more efficiently. It checks for inconsistencies in documents, flags areas that need your attention and links directly to your LexisNexis services without leaving Word. Create accurate, clear and error-free documents with confidence.

Proofread documents up to 70% faster
Lexis Draft gives you an instant summary of the items in your document that require attention. You can speed through your proofreading and spend more time giving valued legal advice.

Handle a high volume of contracts
Do you need to deliver more with less? By using Lexis Draft, you can increase productivity without risking quality. Easily demonstrate the value of your legal department.

Improve the management of long and complex contracts
Make collaboration on long and complex agreements easier with Lexis Draft. Multiple party contracts or complex master agreements such as outsourcing or IT purchase can be managed simply.

Get the best value from your panel
With Lexis Draft you can quickly scan documents from external counsel, flagging inconsistencies and inaccuracies.

With a subscription to Lexis®Library and Lexis®PSL, Lexis Draft will seamlessly update your references to the latest legislation and case law. Avoid embarrassing, out of date references.

Speed up the time needed to check contracts
Lexis Draft helps you to easily check and resolve issues with defined terms. Quickly fix inconsistent phraseology and eliminate ambiguity.

Lexis Draft runs as a toolbar in Microsoft Word, so there is no need to switch between different reference libraries and programmes when drafting. It can also simultaneously check definitions across multiple documents, saving you more time.

94% of surveyed users described Lexis Draft as 'easy to use'. Waste less time and get on with your work.

Give your documents a professional finish
Lexis Draft helps you to quickly spot and fix stylistic, spacing or numbering issues that are easily overlooked. Ensure any documents you share with commercial colleagues are always highly polished as well as accurate.

Meet rising business expectations with greater ease
Clients want more for less? Lexis Draft makes it easier to have confidence in the quality of your documents. Spend more time adding value to your business.
Why Lexis Draft offers you more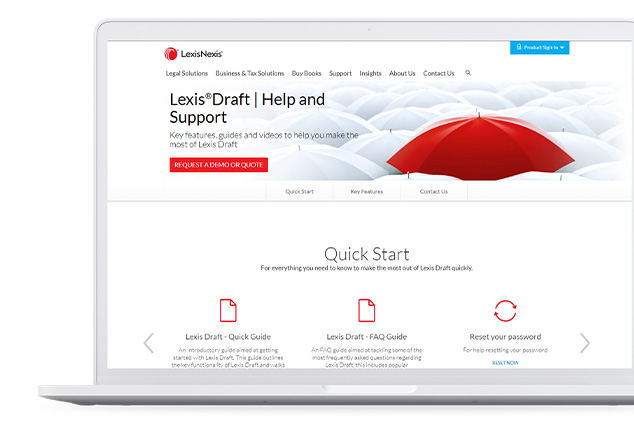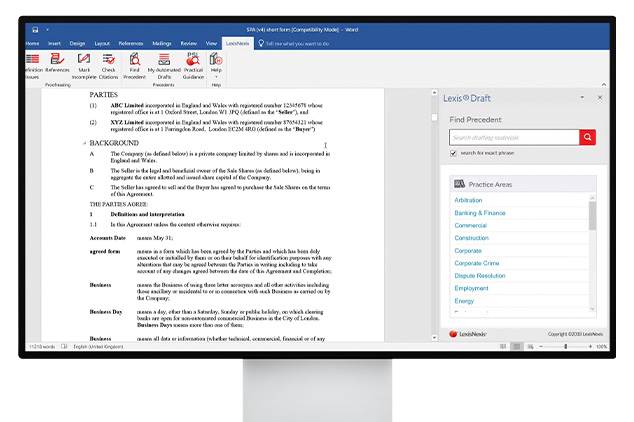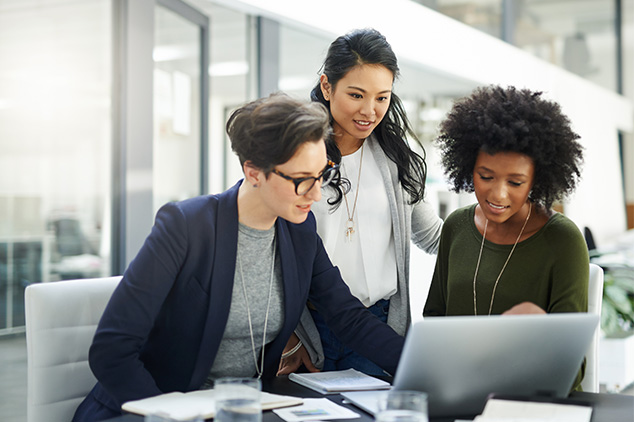 Tightly integrated with Lexis®PSL and Lexis®Library
Quickly access precedents in LexisPSL and ensure your citations are accurate through LexisLibrary content.
LexisPSL
LexisPSL provides up-to-date practical guidance from specialist solicitors and barristers so you can work more efficiently and provide advice with confidence.
LexisLibrary
LexisLibrary provides up-to-date information, resources and expert opinion from established names such as Butterworths, Tolley and Halsbury's so you can have complete confidence in the advice you provide.
"There've only been two times that I can recall where we've introduced a product that made people smile. One was the iPhone—the other was Lexis Draft."
Request a demo for Lexis Draft
* denotes a required field